MIKEY G - GUITAR, VOCALS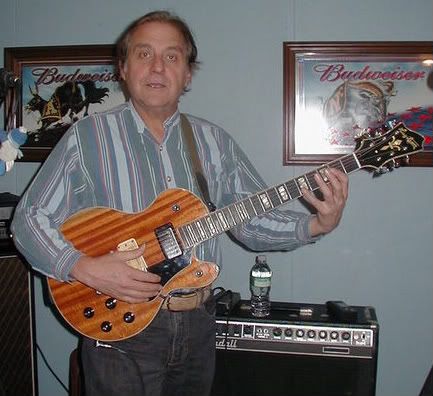 Mike was born and raised in Lowell Massachusetts. He started playing guitar at age 13 and was a student of Bucky Augur for 3 and a half years on guitar. Mike was influenced by artists from the 50's and 60's and has played many styles of music on guitar including Country, Classical, Blues, Rock and Jazz. Mike has written several original songs as well as full classical pieces. Mike has Played in many bands through the years Including: The Undecided (the first band Mike played with in 1965), Stagger In, Three Man Jam Band, Smokey Johnson, The Wanderers, Circus, Sully and the Northern Review, Country Rose, Shadow Creek and The County Corkscrews to name a few. Some of the bands Mike has played with opened for Roy Buchanan, Duke and the Drivers, Teddy and the Pandas as well as the Coasters, the Box Tops and Sir Walter Scott. In 1975 Mike arranged 3 of the songs that were part of the soundtrack to Sasquatch, Which was a movie that was filmed throughout the greater Lowell area about Bigfoot.

Mike's band Stagger In played over a 20 year stretch at the Copper Kettle in Lowell Massachusetts every year the night before thanksgiving which was a major event in the area and drew huge crowds.

Mike joined the Win Place and Show Band in April 2005.