DICK WINN - LEAD VOCALS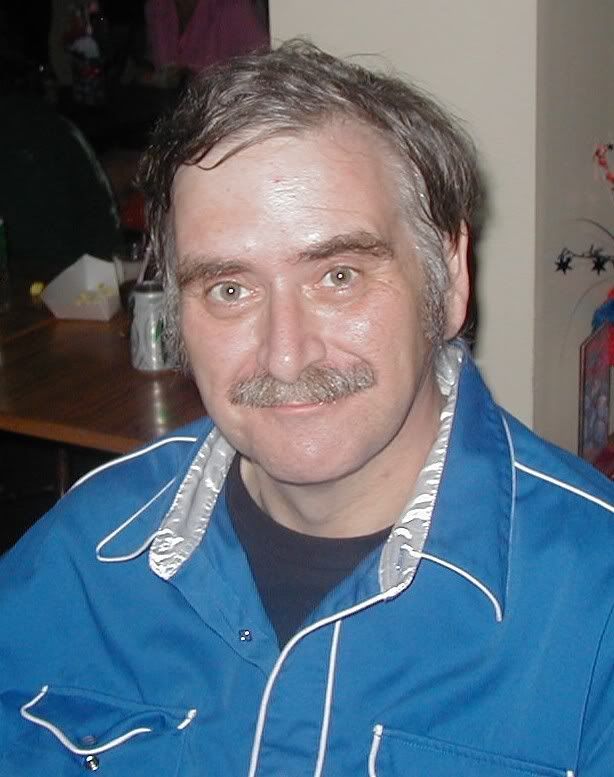 Dick first started entertaining at the age of ten when he began singing to reel to reel tapes that had hours of music on them. He first picked up a guitar at the age of twelve, but never really got into being a "guitar player". He concentrated more on developing the wonderful voice we hear today. He still doesn't like to play guitar much! His musical influences were mainly country artists as that is all his parents listened to. His father was related to one of the Sons of the Pioneers (an old western swing band) and did some work for Frankie Fontaine so Dick was meeting "stars" at a young age.

Although Dick and his sister performed as a duet for family and friends, he really became interested in performing when he and some friends formed a three piece band. They auditioned for the Ted Mack Amateur Hour and Community Auditions of Boston with Dave Maynard and lost to a little girl who tossed a baton.

During his teen years, he and three friends formed a rock band called "Furnace". They dragged an old coal burning stove to all their gigs which were mainly at Boys' Club dances. The four of them remain friends today. In fact, Marcel Proulx, is in the band with Dick to this day.

Dick got interested in country music again when a friend of his father's, Jan Estey, invited him to a dance that she and her band, The Traveling Troupadours were holding. He saw how much fun they were having and decided he wanted be a part of it.

He became friends with Buzz Whittaker and the Lonestar Ranch Boys at the Lonestar Ranch in Reeds Ferry, NH, and soon became a regular on the show every Sunday. There were times when he was performing for 5,000 to 10,000 people over the next two to three years. He also got to meet and perform with such stars as Johnny Cash, Hank Snow, Webb Pierce, Dick Curless, Hank Williams Jr., Dolly Parton, Porter Wagoner and Johnny Paycheck. He also did TV spots with the Lonestar Ranch Boys in Hudson on closed circuit television and he appeared on the Clyde Joy show a few times with other local stars.

Dick also has some great friends in a couple of local disc jockeys Dave MacFarland of WOTW in Nashua, NH, and Gene LaVerne of WFGL in Fitchburg, MA. He did several radio shows and a live broadcast with Dave MacFarland and Gene LaVerne provided enough of a push to keep him in the entertainment business. Gene also plays guitar and sings and is still performing today. Gene is the newest member (2002)of the NHCMA Hall of Fame.

Dick formed a band that did some local touring, fronting for stars like Jack Barlow (They Call The Wind Mariah). He also had a tour in Nashville doing shows on the Little Roy Wiggins Radio Hour with people like Stella and Randy Parton (Dolly's siblings), Connie Smith, and others.

In 1999, After taking a few years off from performing, he put the band back together and is going strong doing what he was meant to do and loving every minute of it!